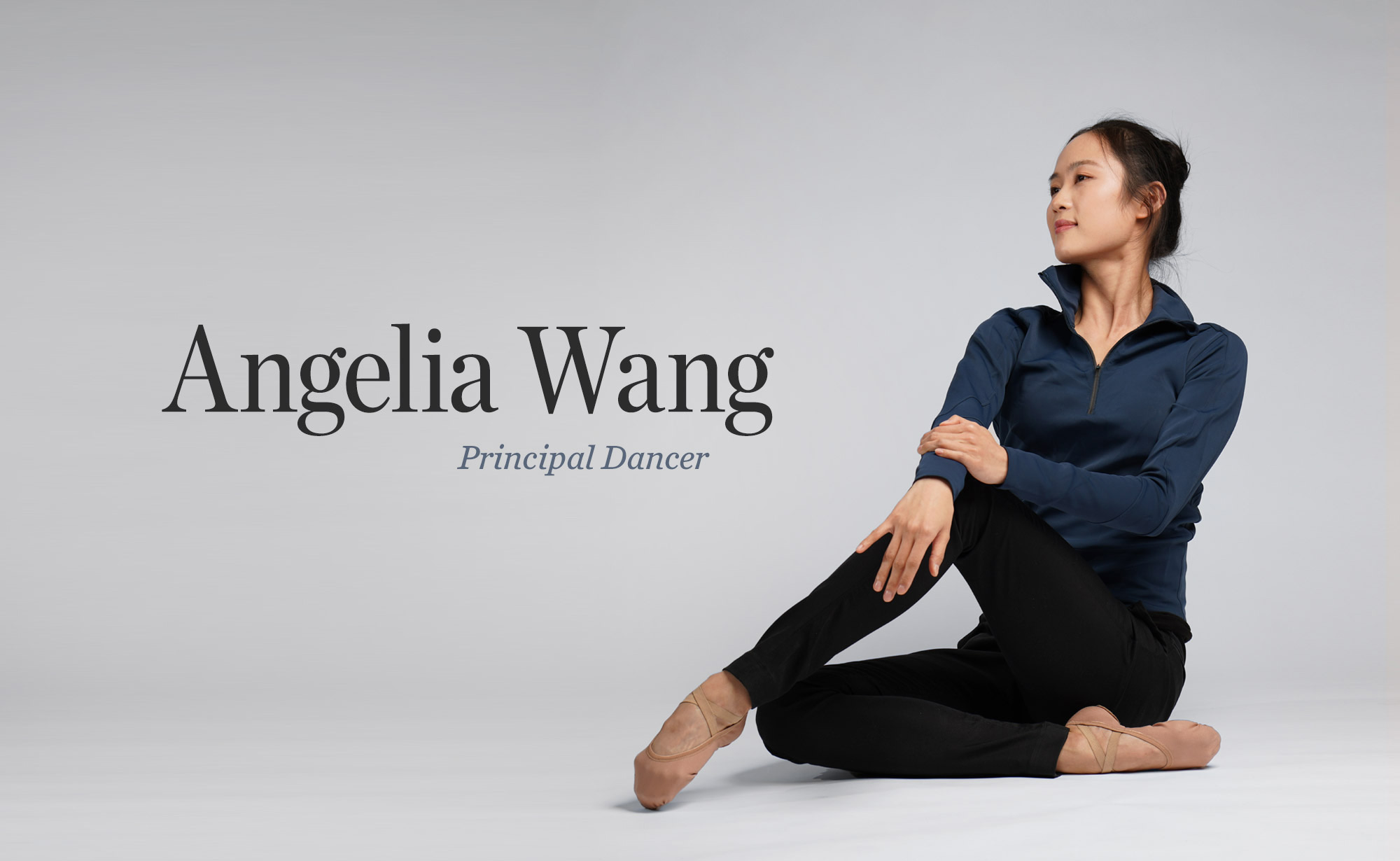 Artist Spotlight: Angelia Wang
Angelia Wang is an award-winning dancer and Shen Yun's poster girl, appearing on billboards across the nation and around the globe. But you would never be able to sense her celebrity status from talking to her—she's one of the most humble and down-to-earth people you could ever meet.
Recently, in addition to touring and performing, she also started producing her own video channel on Shen Yun Creations called "Angelia On Dance." In this Q&A she talks about facing difficulties, keeping in shape, and her greatest wish.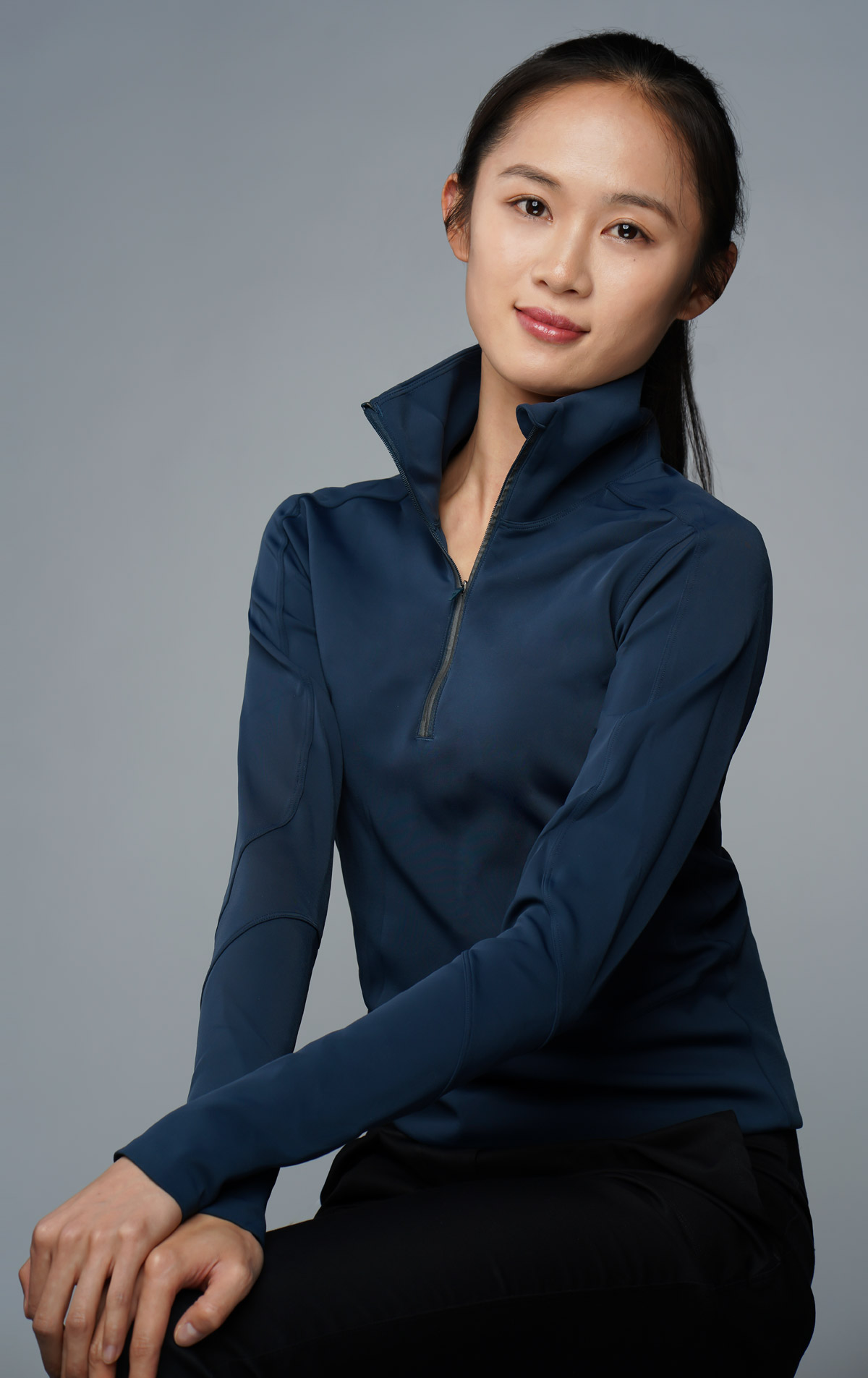 Angelia Wang
Born in Xi'An, China
Joined Shen Yun in 2007
"When performing, I imagine myself as a miniature stage. In other words, my whole soul becomes a vehicle whose only purpose is to convey the values and beauty of traditional art and culture."

12 Questions with Angelia


What do you like most about being in Shen Yun?
That our mission to revive traditional Chinese culture is my biggest inspiration. But of course, having so many "siblings" and being surrounded by such a huge family year-round is also the best thing I could ever ask for!
Do you have any tips for self-care to stay in top physical condition?
During dance class or when I'm warming up, I make sure I'm super focused and that I'm giving it my all. This way, I'm ready physically and mentally when I need to take on an intense role or execute difficult technical moves.
Also, I don't eat or drink anything other than water after dinner… most of the time. And I cut back on sugar when I need to.
What was the most challenging aspect of dance for you to learn? Why?
Shen-yun (身韻, not to be confused with the company name Shen Yun, 神韻) is the most challenging for me, exactly because of what it is—bearing. It's not something you can learn simply through imitation, like most technical moves.
Like the ancient Book of Changes says: "The benevolent see benevolence and the wise see wisdom" (仁者見仁,智者見智). Everyone has their own viewpoints, interpretations, and life experiences, all of which have a direct impact on their shen-yun. So in order to make your shen-yun more expressive, to give it more depth, you have to work on developing yourself beneath the surface.
Have you ever encountered difficulties during your dance career? How did you overcome them?
Usually, my learning process goes like this: I practice, I fail, I try harder, and I search within for the root of the problem. Then, I repeat all these steps over and over again.
And to keep motivated, I always remember to be grateful.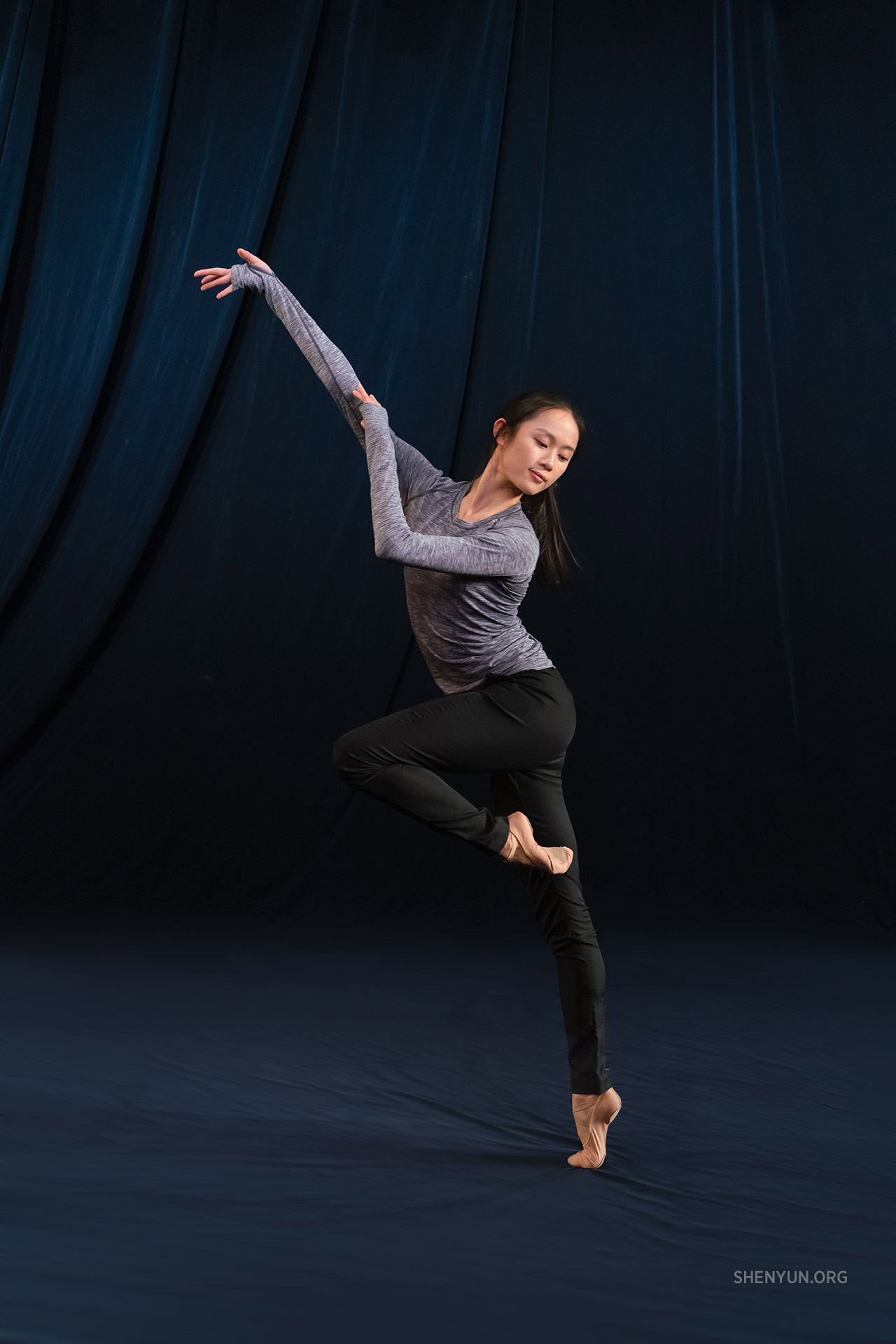 Tell us something about yourself that others wouldn't have expected.
When I was a kid, it took me an entire summer vacation to learn how to do a handstand. And that was on my bed, with pillows under my head, and both my parents and my cousin on the sides protecting me.
What are you thinking right before the curtain goes up?
Clear mind, pure intentions.
What is your favorite food?
Hotpot!!! The same as many Shen Yun performers, I'd say!
If you had one wish, what would it be?
I wish our show could tour to China, so my family members in China can see me performing onstage.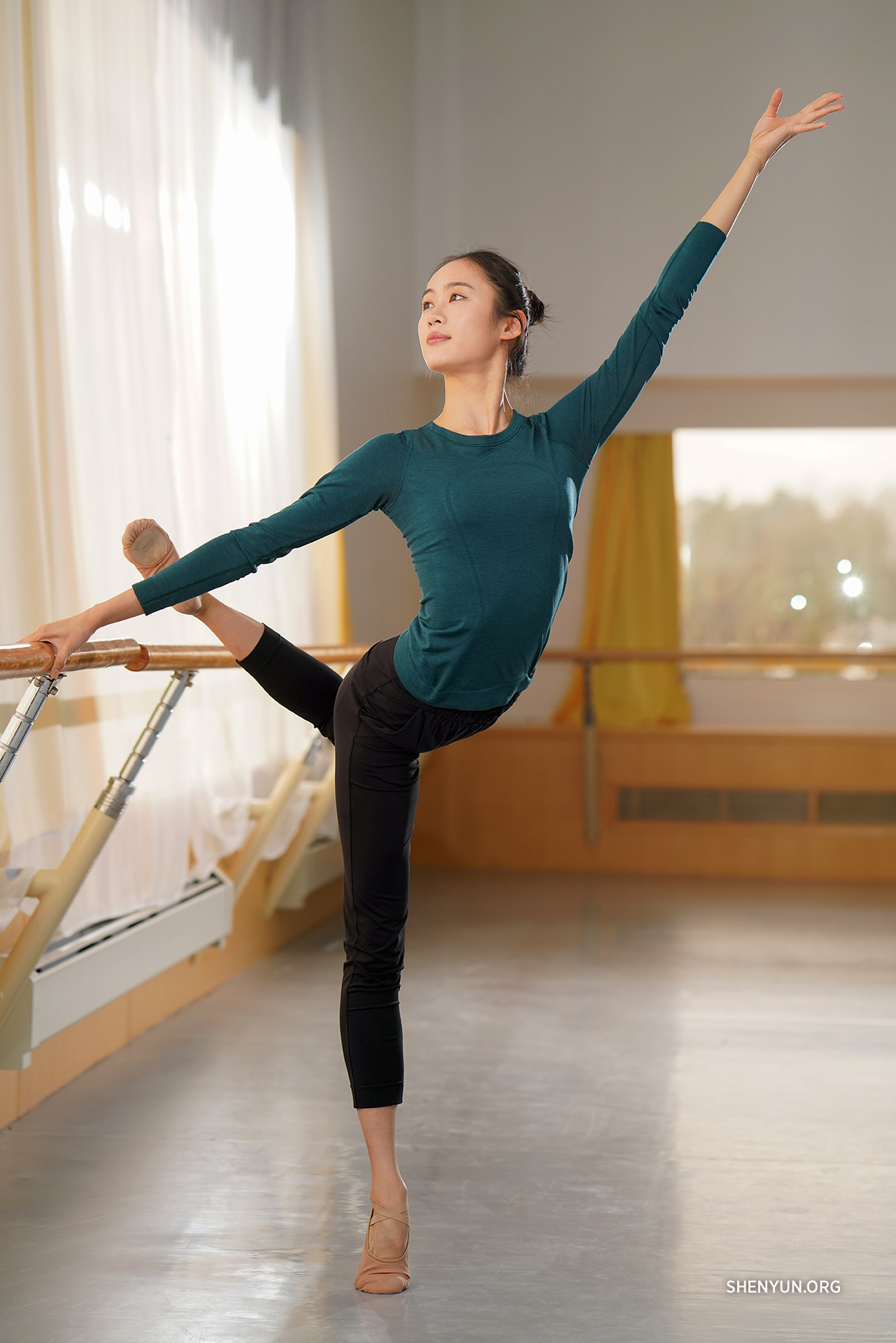 How are you different now from when you first joined Shen Yun?
To be honest, I basically feel like the same lighthearted young girl. The biggest difference might be my height!
What do you think is the highest level of dance or artistry?
I think I can only say that art has no limits.
What is your goal with your new show, "Angelia On Dance?"
Well, Shen Yun Creations is a really exciting new platform, and so I wanted to use this platform as a way to talk about the essence of genuine traditional culture through the language of dance. At the same time, I also wanted to share some insights from the perspective of a dancer, how we dancers look at things.
How do you define success in life?
I'm not sure about absolute success, but I think that day-to-day, we should be truthful to ourselves and genuine to others. And we should be able to confront the problems and obstacles in our lives. For me, these are valuable life lessons.
Featured Video
Meet Principal Dancer Angelia Wang



Click here to watch the full video.