Artist Spotlight: William Li
Principal dancer William Li has been with Shen Yun since 2007. Often associated with his reprised roles as the Monkey King in many Shen Yun productions, Li is known for his passionate energy when performing and acting. His dance style is characterized by bold and expressive accents, often described as warrior-like or filled with an artistic fire.
Li is an international dance competition winner and a native of Toronto. He studied classical Chinese dance at New York's Fei Tian College, where he earned a BFA and MFA. In his down time, Li enjoys filmmaking, listening to podcasts, and exploring car mods. He is currently involved/featured in the vlog channel "3Musketeers," which offers a glimpse behind-the-scenes into the world of Shen Yun dance and travel.
Fun fact: the iconic Shen Yun Shop "Monkey King Ornament" is modeled after Li's portrayal.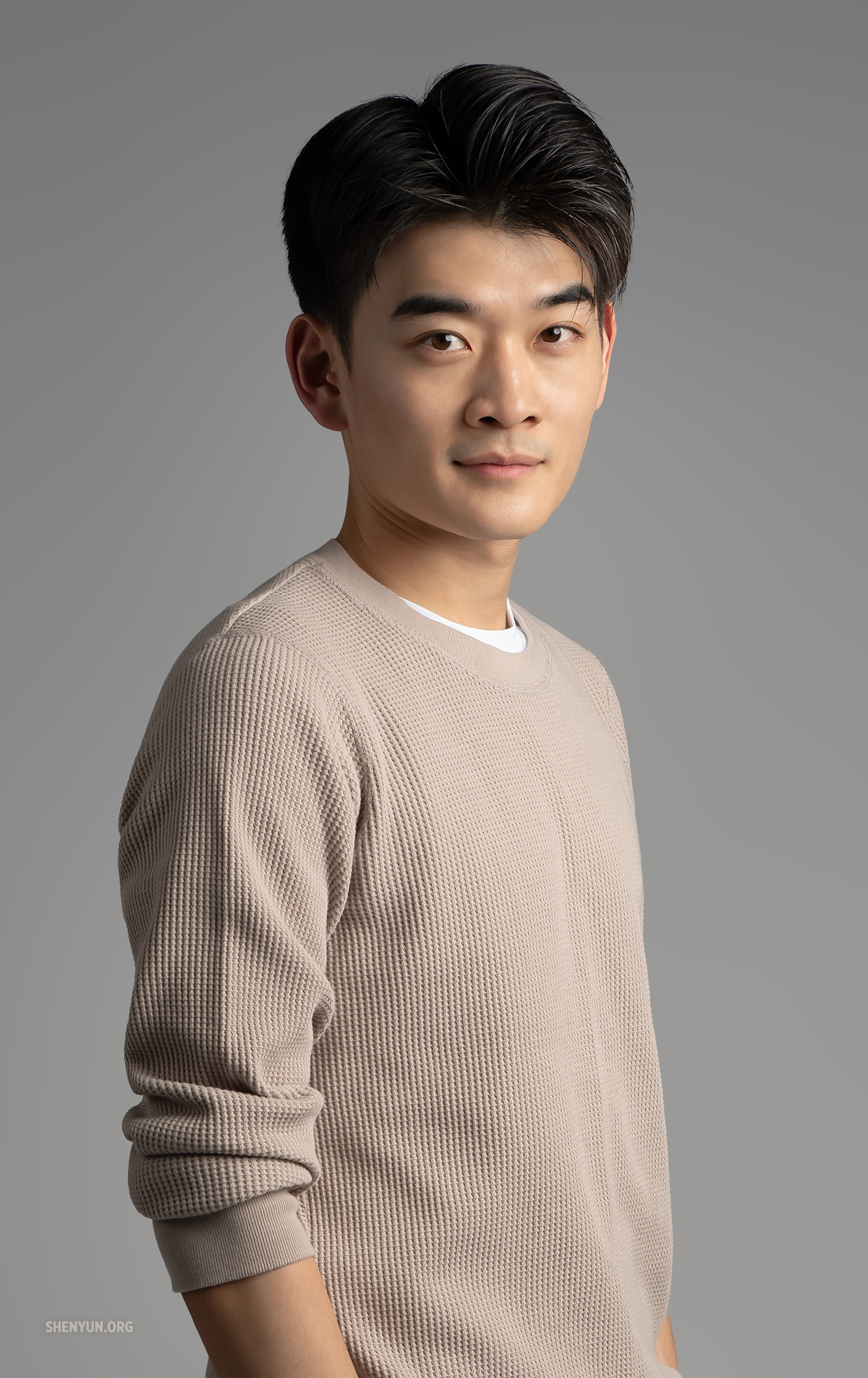 William Li
Born in Thailand
Joined Shen Yun in 2007
"Performing with Shen Yun has had a positive influence on me. I'm more responsible to myself, the people around me, and the audience."

15 Questions with William

If you could describe yourself with three words, what would they be?
My friends say I'm compassionate, chill, and intense (sometimes).
What's your first memory of dance?
Stretching! The painful initiation that all dancers have to go through.
What do you think has been the highlight of your dance career so far?
Every performance is a highlight.
What do you like most about being in Shen Yun?
Being able to work in an environment where people all have the same goals and motivations.
What is your favorite role or character you've played on stage? Why?
The Monkey King! I watched the TV series and cartoons when I was young. Back then, I would've never imagined that, years later, I would dance as him on stage and present these iconic stories to audiences worldwide.
Do you have any tips for self-care to stay in top physical shape?
Know that your state of mind has to be good to stay fit.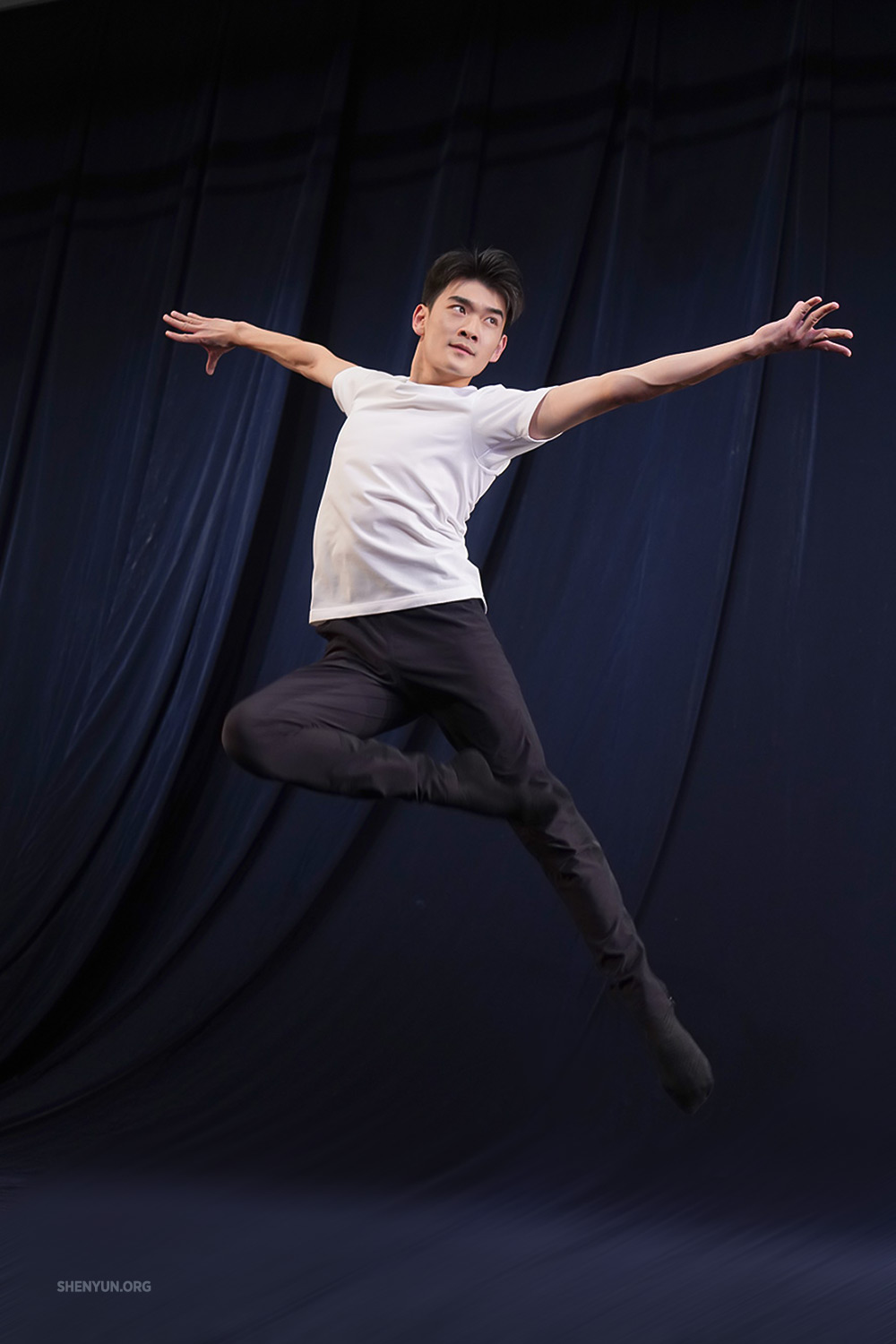 Tell us something quirky about yourself?
I like to tie my hair up into a topknot when I'm stressed.
What was the most challenging technical move for you to learn? Why?
When I first started dancing, I struggled to learn how to perform an aerial. My physique was very bad at the time, and I couldn't jump very high. It took me over a year of training before I could finally do it. It shows how much hard work and dedication goes into all the graceful dance moves you see the performers do on stage.
What's your favorite city to visit on tour? Why?
Toronto. Because it's where I grew up.
What's your favorite hobby or pastime?
I enjoy going for a nice drive on country roads.
Do you have a routine that you go through prior to performances?
I meditate before every performance. It calms my mind and helps me focus.
Where is the most unusual place you ever practiced dance?
I've had to practice dance in hotel parking lots because rehearsal rooms are challenging to come by when traveling and performing.
If you could have a superpower, what would it be?
Teleportation, for sure. I love traveling and seeing the world, but I wouldn't say I like sitting on buses and planes for hours on end!
What is the most interesting thing someone told you after seeing the show? Or most memorable audience reaction.
After performances, we sometimes run into audience members on the way back to our bus. They have told us how much they've enjoyed the performances, and it washes away all the post-performance fatigue.
If you had one wish, what would it be?
I wish everyone could come to see our performance at least once in their lifetime because it's truly unique.
Featured Video
A Day in the Life of a Shen Yun Dancer



Click here to watch the full video.