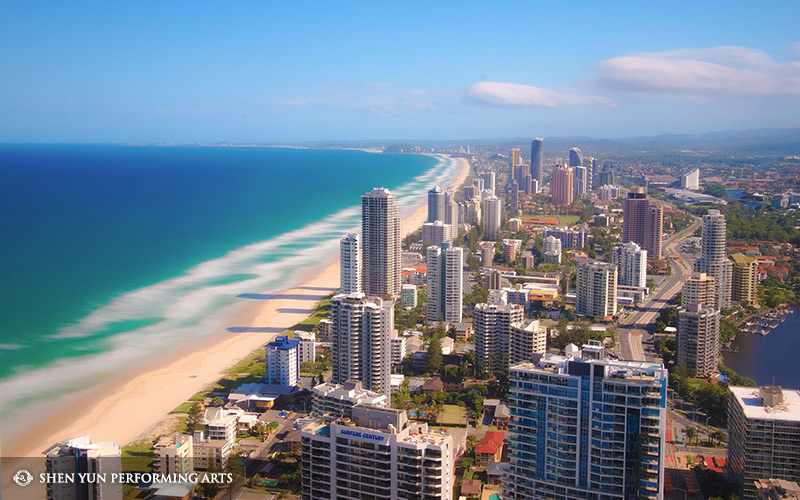 Shen Yun Begins 2015 Asia-Pacific Tour
G'day mate! Shen Yun has just arrived in Australia for the company's ninth annual Asia-Pacific tour.
The tour officially got underway in Gold Coast, Jan. 31. But before the performers suddenly found themselves in summer down under, they lost a travel day when their flight was cancelled due the storm that hit New York. As a result, they arrived in Australia just in time to perform two shows the next day to kick off their tour.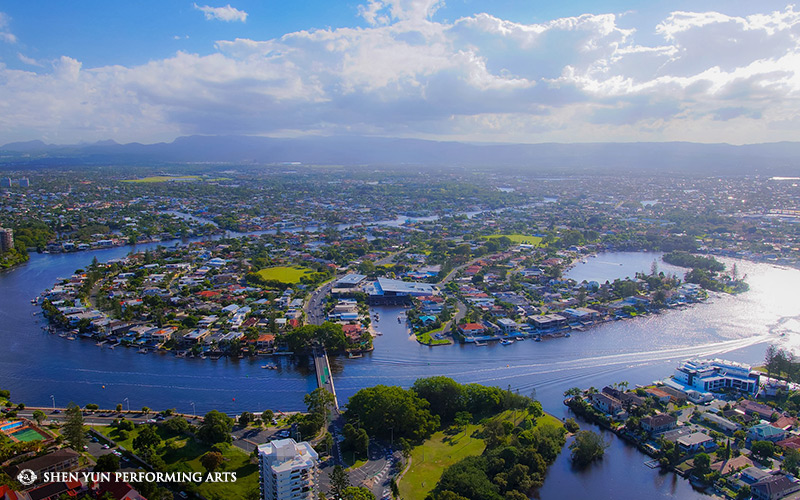 After performing in Gold Coast, the company will travel to Brisbane, (Feb. 3-4), Sydney (Feb. 6-15), Canberra (Feb. 17-18), Adelaide (Feb. 20-22), and Melbourne (Feb. 25-28).
"I can't wait to perform for all my friends," said Principal Dancer Danny Li. "I was born in Sydney, and am really looking forward to sharing my Chinese cultural heritage with the people of my home country."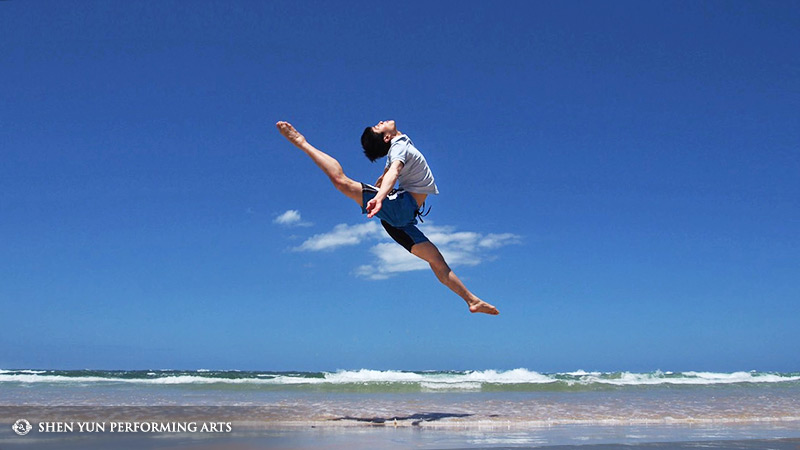 These sentiments are shared by another Australian-born performer, trombone player Alistair Crawford. "I'm looking forward to coming home to Melbourne. This will be my first time performing there with Shen Yun," he said. "Melbourne is quite a cultural city, and people there really appreciate experiences with cultural depth. To see such a culturally rich and diverse show is really like taking a trip back in time, so I think there will be something for everyone!"
In March, Shen Yun will head north and bring traditional Chinese culture to its geographical roots in Asia. The company will spend more than a month in Taiwan, with 38 shows across seven cities. Japan will get to see Shen Yun in mid-April, with the company wrapping up its Asia tour afterwards in Korea and the traditional stopover in Hawaii on the way back in early May.