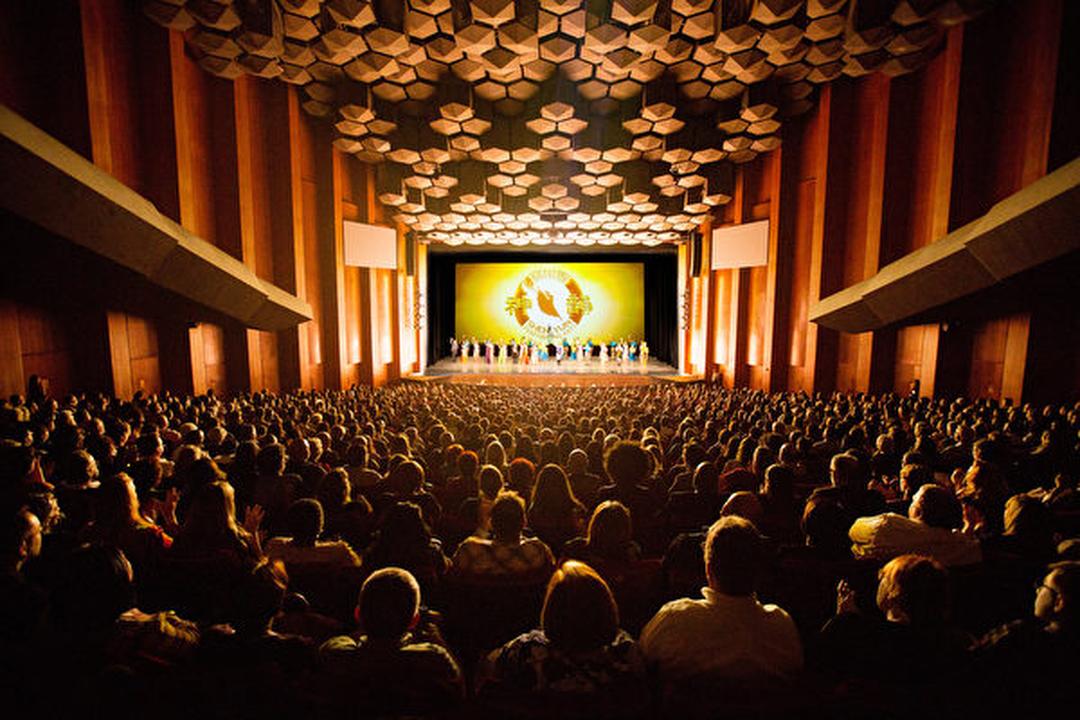 Statistically Awesome
LAST YEAR'S NUMBERS POINT TOWARD ANOTHER EPIC NEW SEASON.
Last season, Shen Yun performed in 142 cities in 19 countries.
During the program, our audience visited nine Chinese provinces and traveled thousands of years back in time (excluding prehistory). Along the way, they met a motley of characters including 12 monks, 18 Taoists, 67 celestial maidens, 7 monkeys, one legendary sage, and one flying pig.
Each performance showcased 391 costumes, 227 props, and 331 hairpieces, all made by hand. Meanwhile, behind the scenes, each dancer quick-changed at least seven times, cheered on a fellow performer over 50 times, and reveled in 270 seconds of applause.
And in two weeks, an even grander adventure is about to begin—Shen Yun 2018.