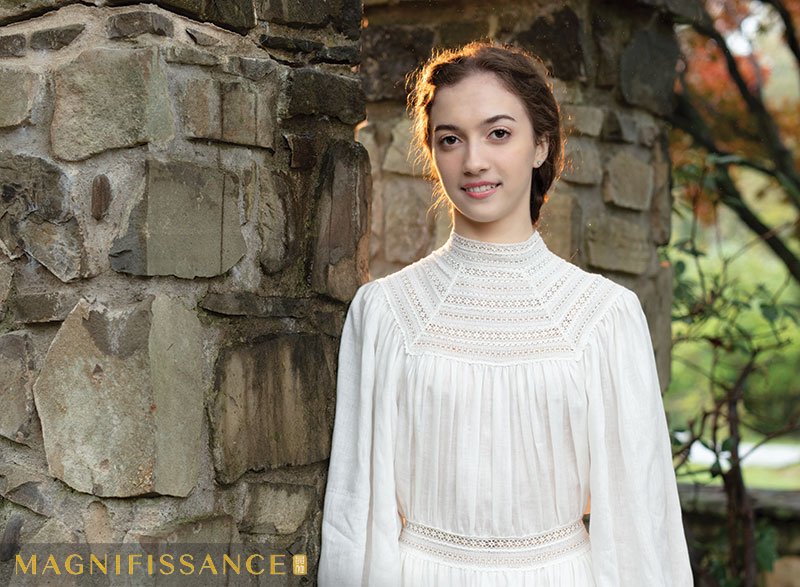 Feature Article: Dancer Lillian Parker
Magnifissance Magazine is France and Canada's leading bilingual luxury lifestyle magazine in Chinese and English, dedicated to bridging East and West through a shared appreciation for the beauty and elegance rooted in both traditions.
In this issue, Magnifissance features Shen Yun dancer Lillian Parker. Lillian has been with Shen Yun since 2017. In 2018, she won third place in New Tang Dynasty Television's International Classical Chinese Dance Competition (junior female division) and first place in the same competition in 2021.
From Magnifissance's: The Flow of the Daoist Spirit with Shen Yun Dancer Lillian Parker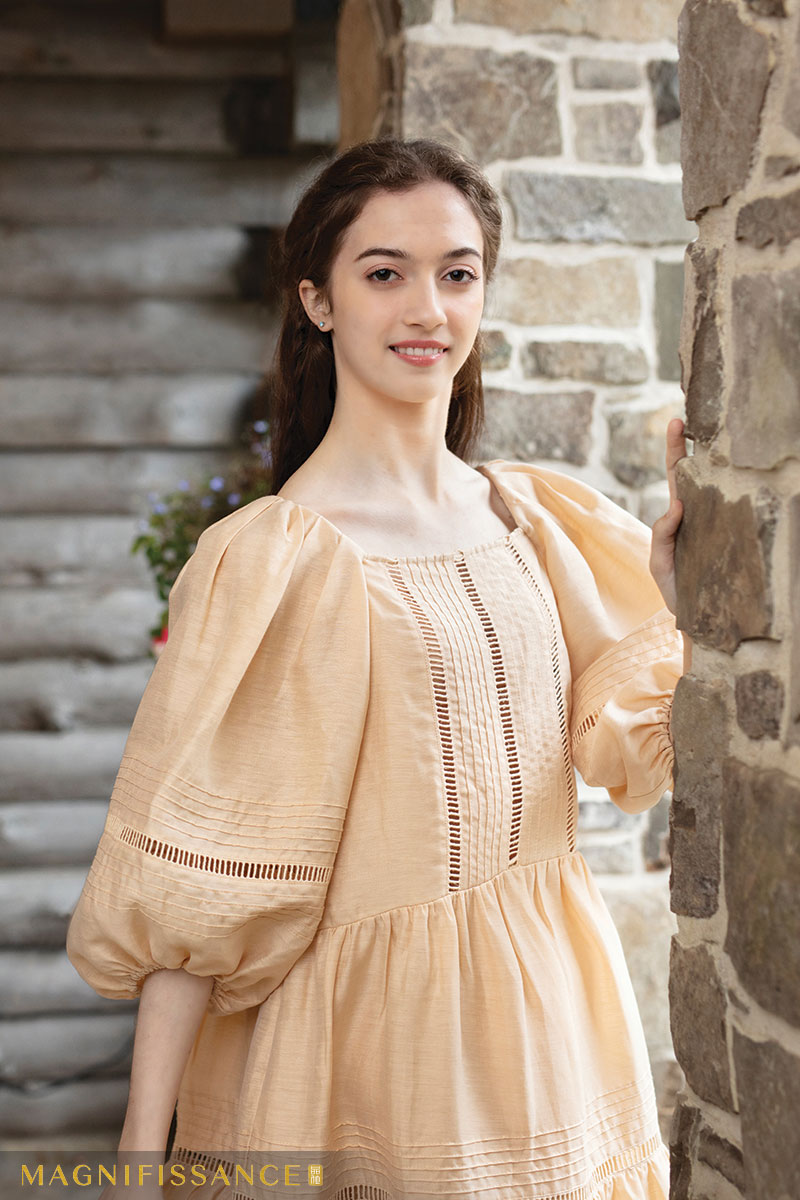 Since Shen Yun Performing Arts was founded in 2006, millions of people have sat in theatres around the world watching the beauty of Chinese culture come to life on stage through performances of classical Chinese dance. Among them was the Parker family, for whom attending the show turned into an annual tradition.
As a child growing up in Toronto, it had never occurred to Lillian Parker that she would one day join the ranks of classical Chinese dancers. Yet when the opportunity came, she excelled. This September, Parker won a gold medal in the junior category at the 2021 NTD International Classical Chinese Dance Competition in New York.
Bringing out the inner spirit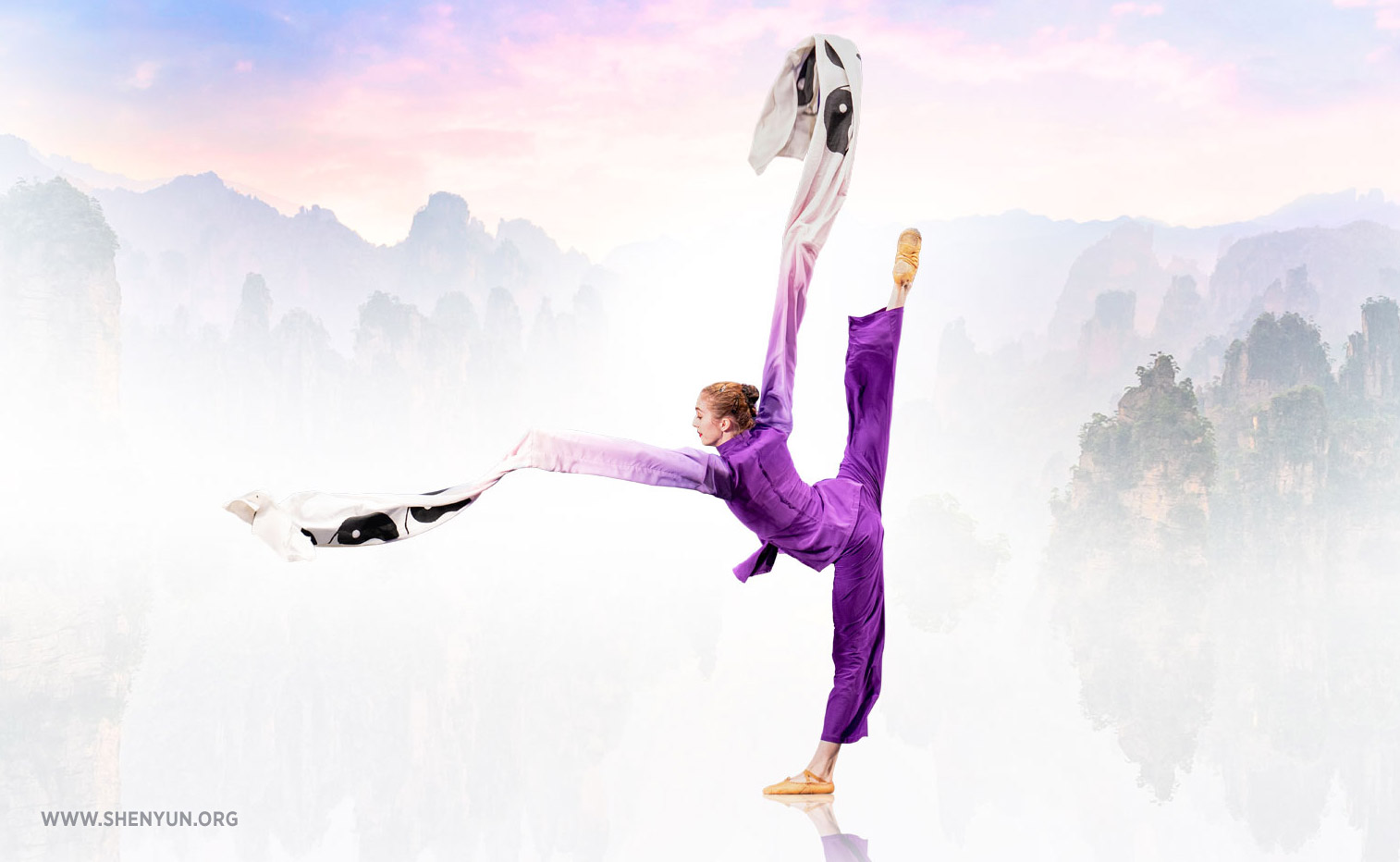 Dressed in brilliant purple with extended sleeves stretching far out past her arms, Parker's performance of "Flow of the Taoist Spirit" captivated audiences and judges alike. Alone on an empty stage, the young dancer filled the space around her, throwing out and pulling back the long sleeves. Her movements were precise, powerful, but also delicate at times, demonstrating great ease.
Rather than displaying her talent for tumbling techniques and jumps, Parker decided to focus on composure and the subtle expression of inner feelings.
Bearing—the expression of inner feelings through form—is in fact a key component of classical Chinese dance. It captures the inner feeling of a move while also carrying the distinct qualities of Chinese people. That ability to express the bearing of classical Chinese dance is part of what made Parker's win so exceptional, considering that she isn't ethnically Chinese.
Parker says that when she danced in the past, her colleagues could tell that her expressiveness didn't always reflect the Chinese spirit.
"I realized that I needed to adjust myself, so I started watching my classmates and people in Chinese movies, looking at the way they move. [I noticed that] they hold a lot inside. You can see their intentions and emotions, but it's like seeing them through a veil," she says.
Parker started to emulate this approach, learning to express herself with greater subtlety. "It feels more mysterious, with the feeling slowly leaking out instead of just exploding on the stage."
Through this method, Parker started to capture the depth and expressiveness of classical Chinese dance.
"There's a word in Chinese called 'xiao sa,' which means 'care-free' or 'open,'" she says. "Chinese people are quite introverted by nature, so when they have this xiao sa feeling it's really beautiful. It's elegant and has a lot of power to convey feelings," she says.
"For Westerners, it's a little different because we're already quite open. I think of it as concentrating the feeling in my heart, then pushing it from the inside to the outside. It has a lot of power."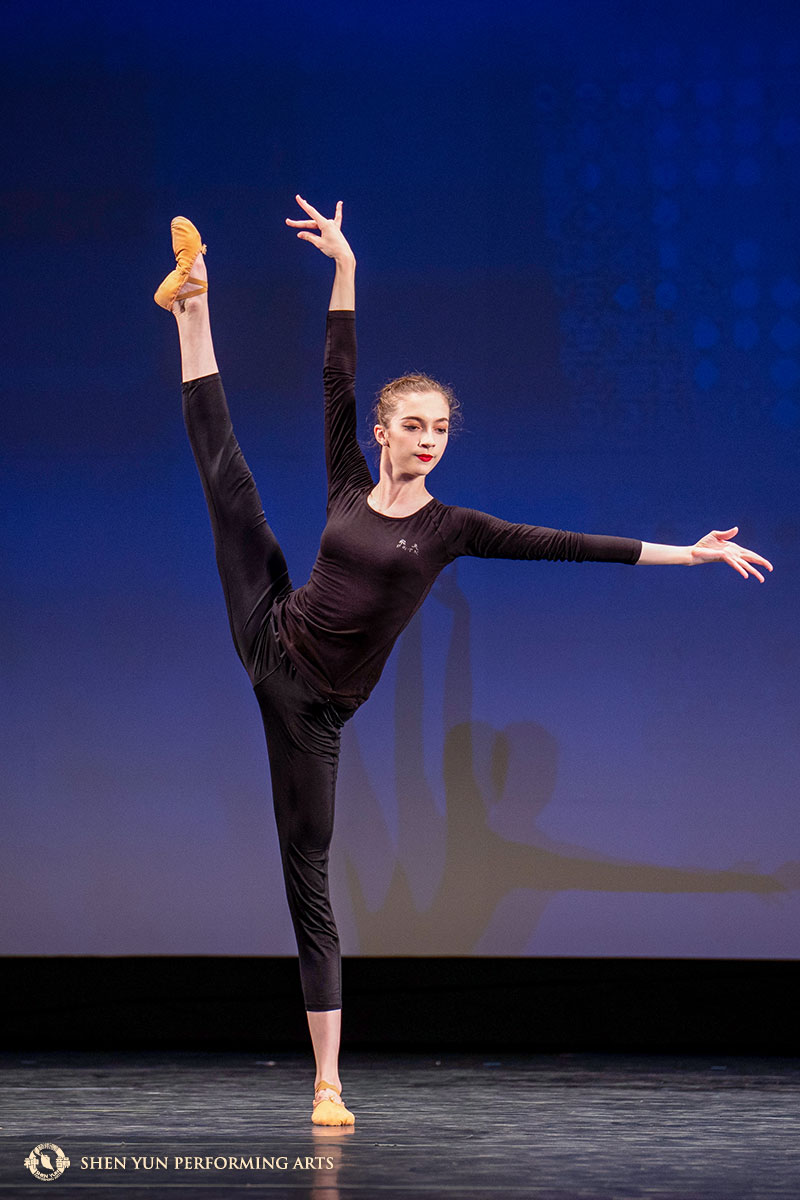 West meets East
This year was the first time that non-Chinese competitors won medals at the renowned NTD classical Chinese dance competition. Parker's younger brother and sister also walked away as gold and bronze winners, respectively.
As practitioners of the traditional Chinese meditation practice Falun Dafa, the three siblings grew up with an affinity for Chinese culture and a desire to share it with more people. Being so young, Lillian Parker didn't know what she could do to help. When she was 12 years old, however, fate stepped in.
"One year when Shen Yun was coming to Toronto, someone told my parents that I could try out [for the company]. I did, and a few weeks later I was invited to go to New York for an audition," Parker says.
She was accepted at Fei Tian Academy of the Arts, the prestigious dance school that trains Shen Yun dancers. One by one, her siblings followed in her footsteps.
Based in New York, Shen Yun's mission is to revive traditional Chinese culture, which was heavily suppressed after the Chinese Communist Party (CCP) took power in 1949. To a certain extent, all of her classmates at Fei Tian, including the ethnic Chinese performers, were learning this traditional culture for the first time. Parker was eager to join them on this journey of discovery.
She became fascinated by the great figures in Chinese history and their emphasis on virtue in daily conduct. This understanding proved to be essential for conveying the cultural richness of classical Chinese dance, which many people believe to have been divinely inspired.
"Anyone can learn the techniques, but only with the right values of action and intention can the dance have the genuine feel of traditional Chinese culture that is so hard to find today," Parker says.
The core of the movement
In Parker's dance competition piece, the long sleeves of the costume seemed to shoot out, not from her hands, but from the core of her body.
"The movement comes from the centre," Parker says. "Everything else just follows from that energy source like a ripple effect. When you add the sleeves, the movements become even longer."
It was this ability to control her movements and energize the space around her that stood out in the competition.
Parker says that focusing on the centre of the body "creates an elegant and upright feeling. It helps bring out that Chinese essence and prevents the movements from looking small," she says.
Shen Yun emphasizes this core principle through the previously lost techniques of "the body leads the hands" and "the hips lead the legs," which the company is reviving today.
Asked how she feels about winning a gold medal, Parker says, "It's a stepping stone. I'm happy, but really I'm mostly grateful. There were a lot of excellent dancers in the competition. It's motivation to keep going. I feel like I've only scratched the surface."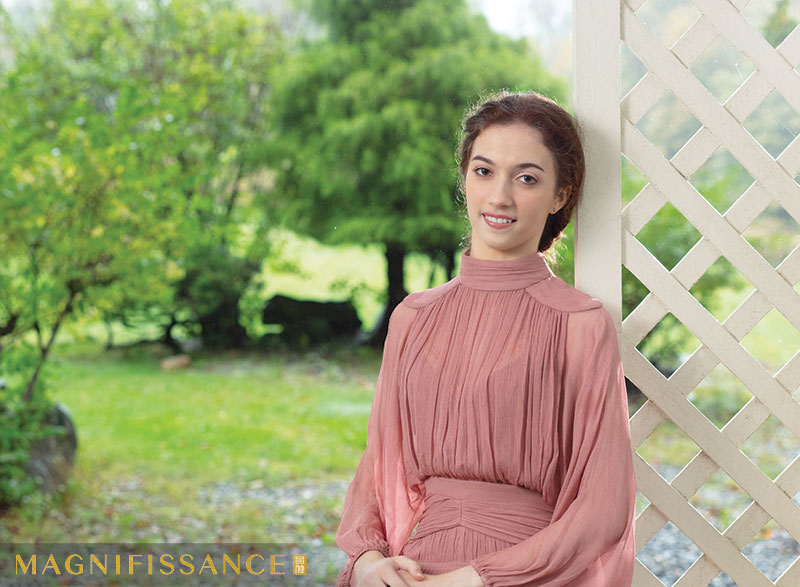 Parker's thoughtful answers are a testament to the quality of Shen Yun's training and her dedication not only to learning techniques but also to cultivating her character. In fact, the beauty of a Shen Yun performance is found precisely in the layers of meaning crafted into its dances.
As Parker continues to delve deeper into the art form and her journey with the company, she may gain greater wisdom and refined technique, but may also inspire more people of all backgrounds to explore the beauty of classical Chinese dance.