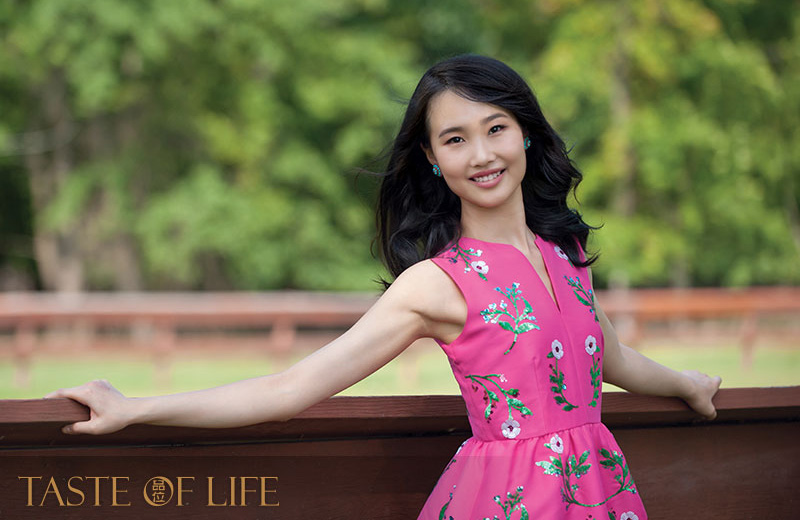 Feature Article: Principal Dancer Susan Zhou
Taste of Life Magazine is France and Canada's leading bilingual luxury lifestyle magazine in Chinese and English, dedicated to bridging East and West through a shared appreciation for the beauty and elegance rooted in both traditions.

In this past issue, TOL featured Shen Yun principal dancer Susan Zhou. Zhou has been with Shen Yun since 2013. In 2014, she won second place in New Tang Dynasty Television's International Classical Chinese Dance Competition (junior female division). Zhou is touring with Shen Yun World Company across North America this season.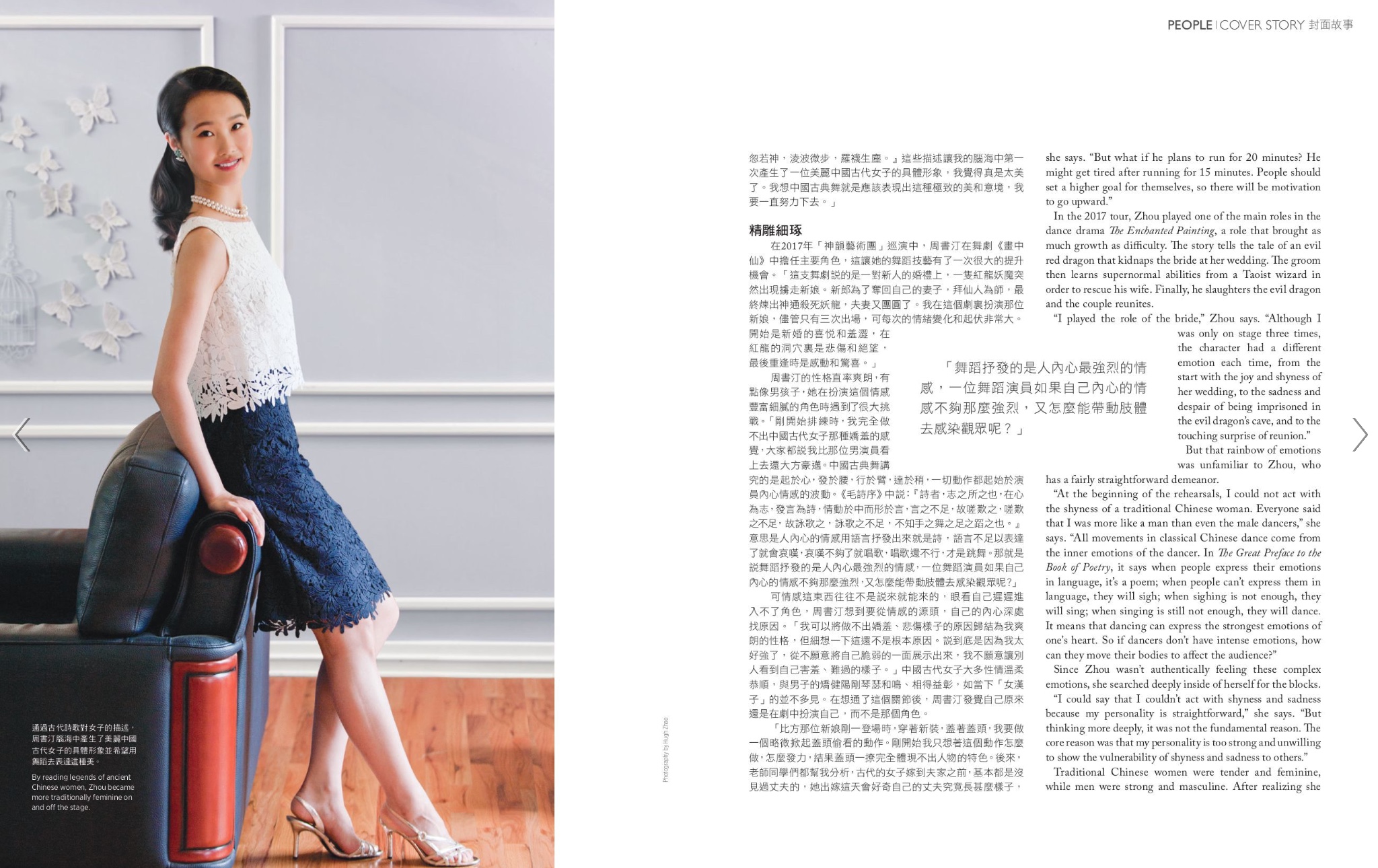 From TOL's Hardship as Joy
The stage curtain slowly opens, and a group of graceful maidens steps forward holding beautiful paper umbrellas. From among the ever-changing formations, a lead dancer emerges at centre stage. Standing on one leg, she raises the other straight up, bending to the side while raising her umbrella gracefully to the heavens. The audience bursts into applause.
"Dance is an art of suffering," says Susan Zhou, the lead dancer in Umbrellas, one of the dances from the stunning 2017 program of Shen Yun Performing Arts, the world's leading classical Chinese dance group. "Dancers have to challenge their limit every day. Flexibility training is direct suffering — only by making yourself feel a bit more pain can you kick higher. The physical exhaustion is also suffering, and you still need to grit your teeth and keep on."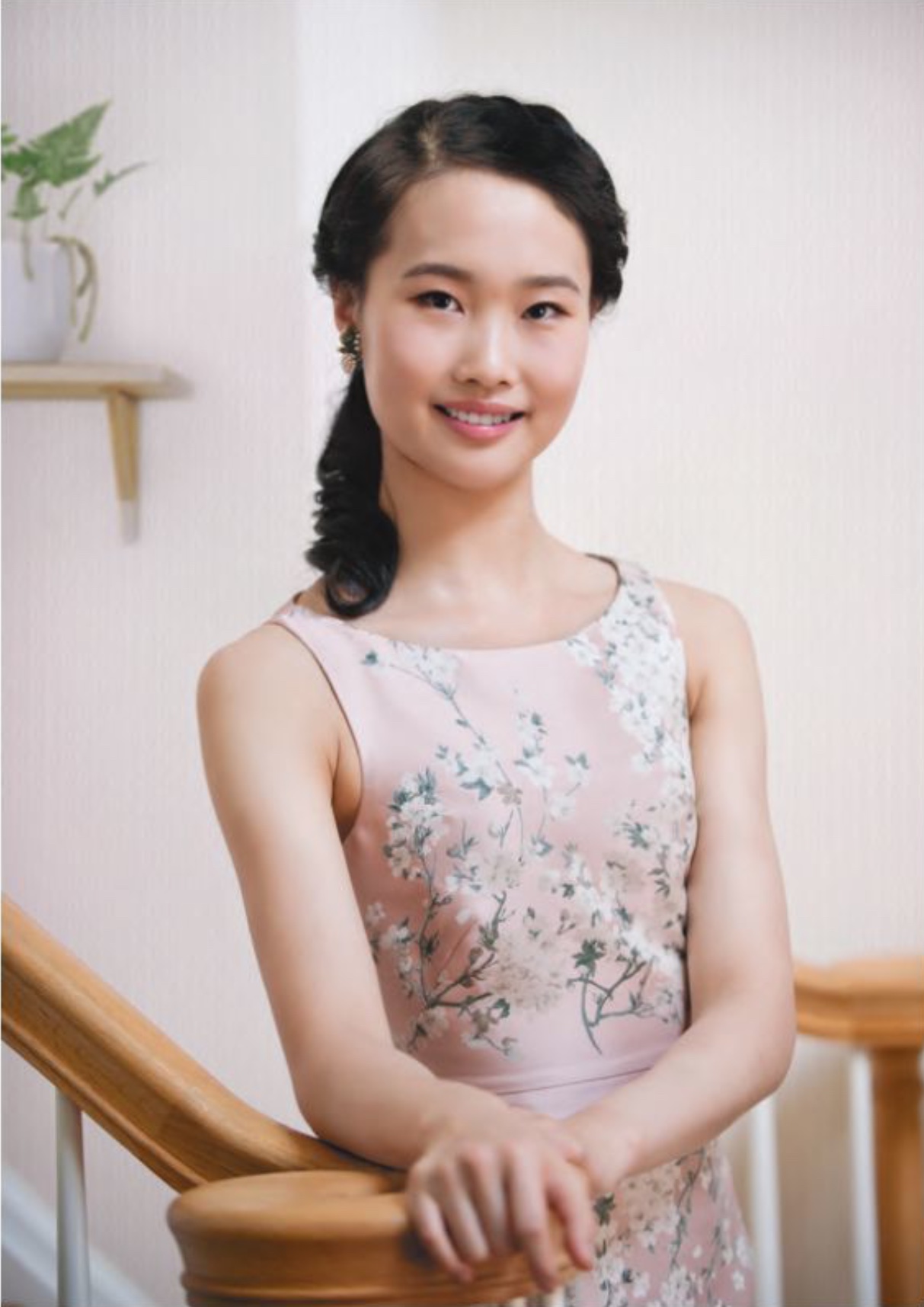 Zhou moved from China to New Zealand with her parents when she was little, but she only had a vague impression of classical Chinese dance. Her true journey in classical Chinese culture began when she moved to New York to attend Fei Tian Academy of the Arts, the world's premier Chinese classical dance school.
"At Fei Tian, we not only learn dance but also learn Chinese history and literature," she says. "It makes me better understand the brilliant ancient Chinese culture." One of her fondest memories is reading about Cao Zhi's The Goddess of the Luo:
Her body soars lightly like a startled swan,
Gracefully, like a dragon in flight,
In splendour brighter than the autumn chrysanthemum,
In bloom more flourishing than the pine in spring;
Dim as the moon mantled in filmy clouds,
Restless as snow whirled by the driving wind.
Zhou says, "I think she is incredibly beautiful. The description gave me a specific image of a beautiful ancient Chinese woman for the first time. I believe what classical Chinese dance represents should be like her ultimate beauty and realm, so I have to keep working hard."
"All movements in classical Chinese dance come from the inner emotions of the dancer. In The Great Preface to the Book of Poetry, it says when people express their emotions in language, it's a poem; when people can't express them in language, they will sigh; when sighing is not enough, they will sing; when singing is still not enough, they will dance. It means that dancing can express the strongest emotions of one's heart. So if dancers don't have intense emotions, how can they move their bodies to affect the audience?"
"Whenever I finish a dance piece, the fatigue caused by intense performance seems to disappear. It's like I just enjoyed a quiet, rainy day, which I love the most," she says. Her smile and joy are undeniable. "I hope I can be completely immersed in dance as much as possible in the 2018 tour — it's my current goal."