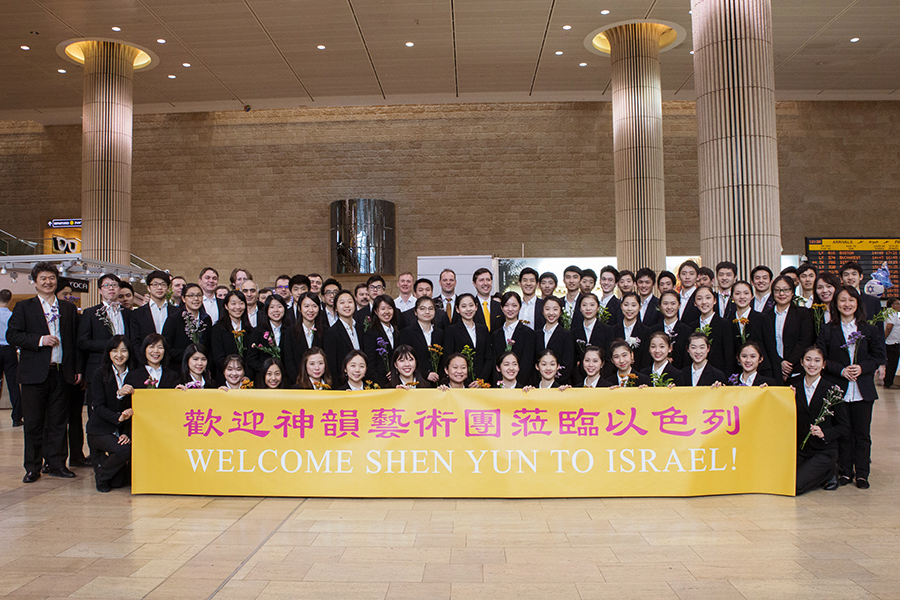 Shen Yun Debuts in Israel!
FOUR SOLD-OUT PERFORMANCES IN TEL AVIV, VIP AUDIENCE, AND WONDROUS OUTINGS PART OF AN UNFORGETTABLE SOJOURN
The long wait is over. In its twelfth world tour, Shen Yun finally premiered in Israel, performing four sold-out shows in front of an eager audience that included celebrities and leading entrepreneurs.
The Israel performances took place at the prestigious Opera House in the heart of Tel Aviv. A three-day run March 25–27, it was part of Shen Yun New York Company's 2018 Europe tour, sandwiched between shows in Italy and France.
Shen Yun had performed in Turkey in 2010, but otherwise this was the company's only other trip to the Middle East. There had been previous attempts to bring Shen Yun to Israel, but the difficulties of booking the performances and scheduling a special trip to the Holy Land forced Shen Yun, local organizers, and enthusiastic audience members to wait.
This year—as Shen Yun has grown to five touring companies and expanded its Europe schedules—the stars aligned.
"There are just no words to express it," said renowned Israeli clarinetist Giora Feidman after seeing Shen Yun. "I am not the same person who went into the performance. I am not the same person now coming out."
Among celebrities in the audience were leading Israeli artists and entrepreneurs, such as Feidman, singer Si Heiman, and business tycoon Zvi Stepak.
"It is so beautiful, it is so perfect, and so inspiring, I have no words. I am sorry, I cannot. I don't have words," said architect Israel Meir Goodovitch. "They came right to my soul."
"We haven't seen something like this before," said Meir Uzan, the founder of Shekel Group, one of Israel's largest insurance companies. "It was very moving."
"All the spiritual parts, souls from heavens, Heaven and Earth. I felt very connected to it," said Shira Golan, a singer who performs sacred Jewish music.
Singer Miri Aloni, who famously performed "Song for Peace," found in Shen Yun something reminiscent of her own past. "The colors and the stories, bring me back to my childhood," she said. "The purity of the stories… It cleansed my heart."
Before and after the performances, Shen Yun's artists seized the opportunity to tour a few of Israel's famous sites (see photo gallery), including the Jerusalem, Yafo, and the Dead Sea.
Both the performers and the audience members agree—they can't wait to come back.