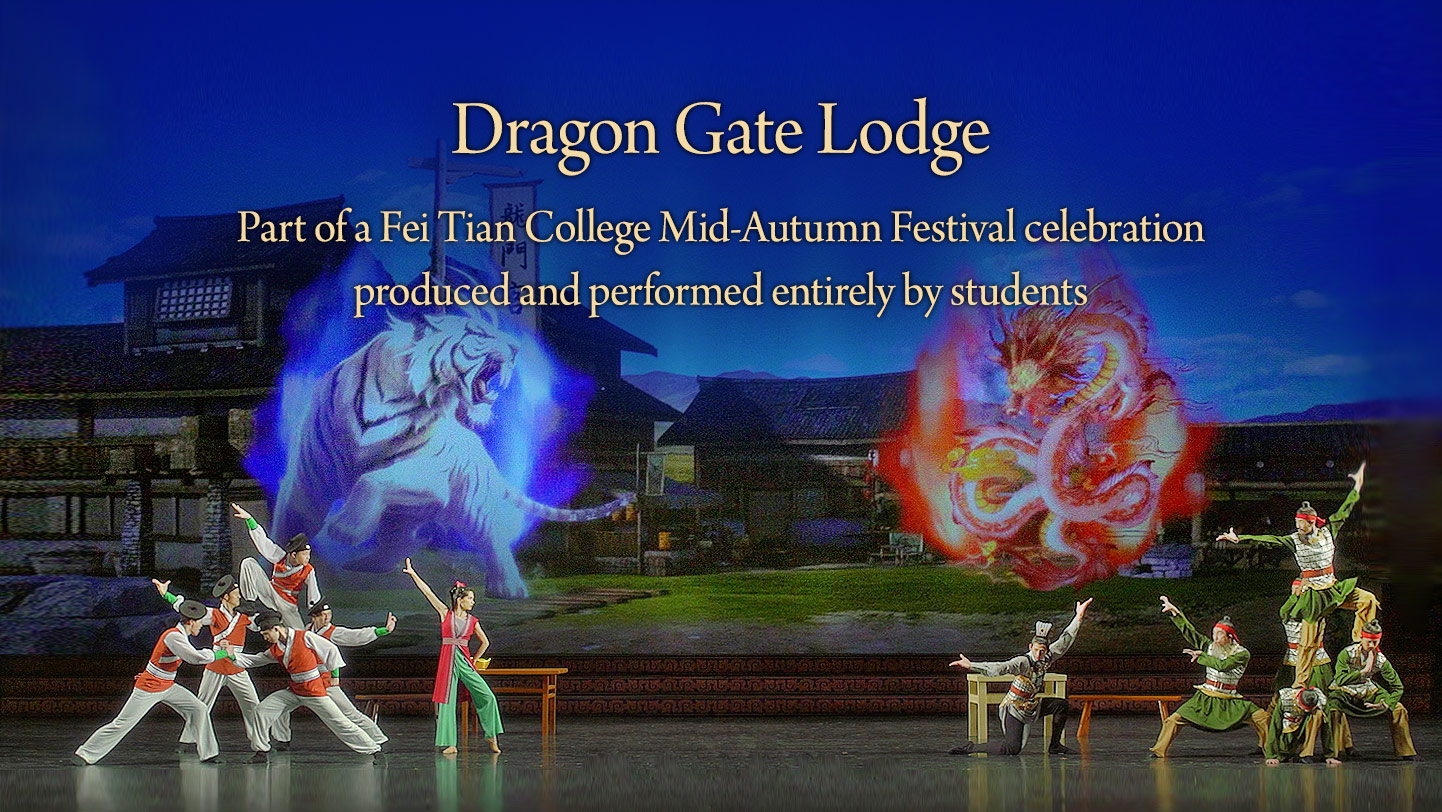 Exclusive Video: Dragon Gate Lodge
AVAILABLE ONLY ON THE ALL-NEW SHENYUNCREATIONS.COM VIDEO LIBRARY
The new Shen Yun Creations streaming library offers never-before-seen dance and music content on demand. Now you can watch Shen Yun dance stories, Symphony Orchestra recordings, concertos, vocal music, dance showcase videos, and much, much more.
Plus, there are fun bonus videos like Dragon Gate Lodge.
Dragon Gate Lodge is a story dance created internally for Fei Tian College's Mid-Autumn Festival celebration. Now, it has been made available to share with friends of Shen Yun everywhere.
Produced and performed entirely by Fei Tian dance students, Dragon Gate Lodge tells a story set during the Northern Wei Dynasty, at a time when Buddhists were being persecuted.
In 446 C.E., Emperor Taiwu was manipulated by his minister into initiating a campaign to abolish Buddhism nationwide. Decrees were made ordering temples and statues destroyed, scriptures burned, monks forced back to secular life or killed, and the death penalty to anyone who helped the Buddhists.
Yet as the dance reveals, we must never underestimate the power of faith, nor forget the principle that what goes around comes around.
Fei Tian students have transformed this difficult episode in history into an inspiring and educational story dance. And they didn't hold back on expressing their creativity and wit.
You won't want to miss this riveting piece starring a courageous young monk, a villainous official, and a zany innkeeper armed with a big pink hanky and a mean high-kick.
Watch: Dragon Gate Lodge (free)
Make sure to check back often, because Shen Yun Creations is updated with new content regularly.