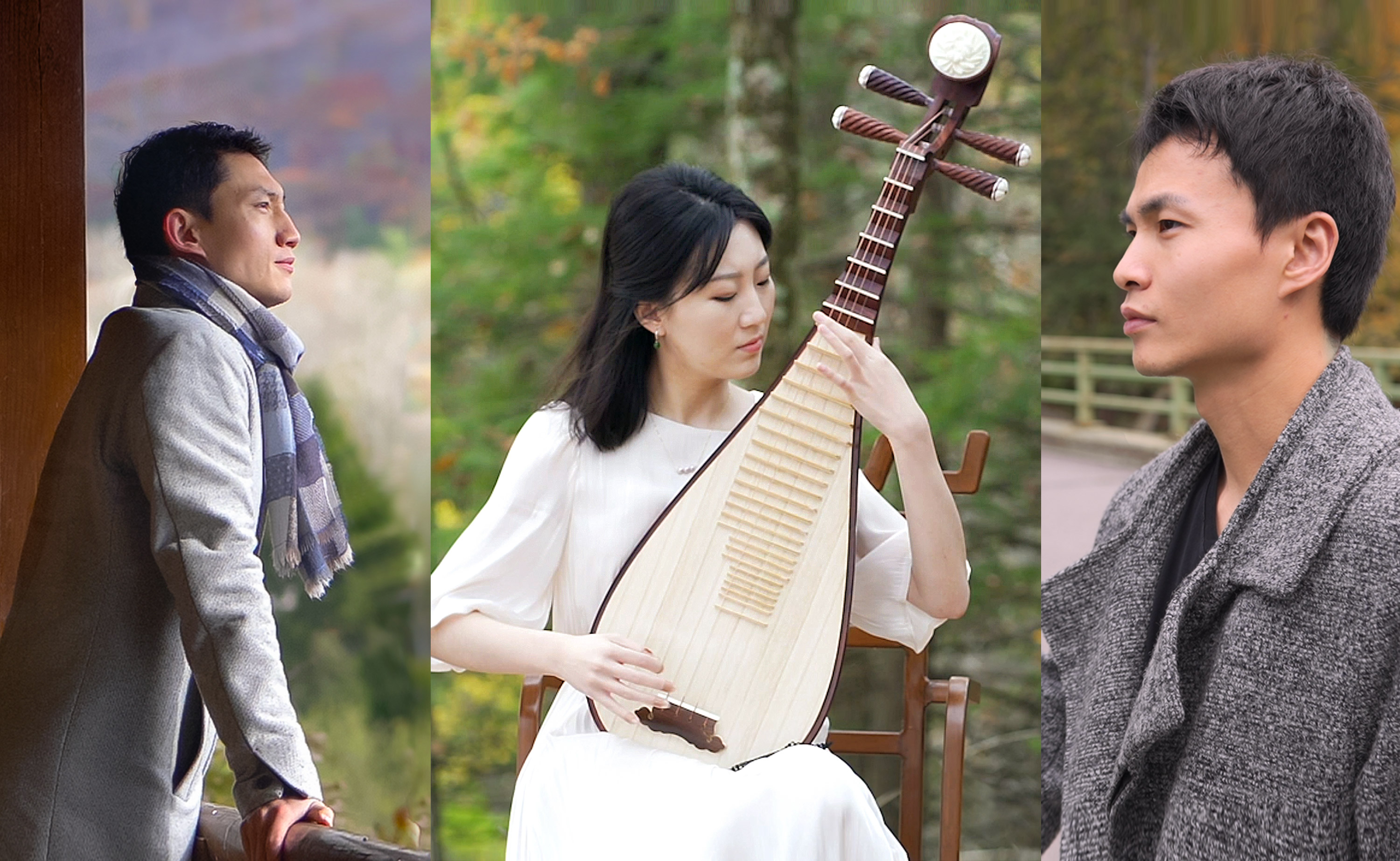 Shen Yun Creations: Transcending Persecution
Based in New York, Shen Yun Performing Arts has become a second home for artists from all over the world. Through the artistry of Shen Yun, these performers are able to express their spiritual beliefs and values. However, for a number of Shen Yun artists, this most basic freedom of belief and expression was attained only after escaping brutal oppression.
For thousands of years, China was a civilization built upon spiritual faith and strong morals. But in China today, the Chinese Communist government denies its people of the right to freely believe. Since July 20, 1999, the Chinese Communist Party has systematically persecuted Falun Dafa. Tens of millions of Falun Dafa practitioners have been deprived of religious freedom and have become the target of brutal repression by the government. Countless people have been detained and tortured in labor camps for not giving up their beliefs, sometimes even tortured to death.
Rooted in traditional Chinese culture, Falun Dafa incorporates meditation exercises and teachings of truthfulness, compassion, and forbearance. Practicing Falun Dafa is more than just meditation, it is a state of mind oriented towards self-betterment and putting others first. For millions of people around the world, the practice enabled paradigm shifts that have improved their lives physically, mentally, and spiritually.
Meanwhile in China, every victim of the relentless persecution is an individual with parents, children, relatives, loved ones. This persecution has hurt hundreds of millions of people, including some of our outstanding young artists.
These artists have witnessed the brutality of the crackdown since childhood. Some lost the warmth of family at a young age, some endured the constant worry that they would never see their loved ones again, and some were forced out of their homes, surviving under extremely rough conditions. Yet these painful trials did not shake their beliefs. Throughout their lives, they have lived on with the conviction that truth and conscience will prevail.
Today, their unwavering commitment is rewarded. They stand on the stages of the world. Through Shen Yun, they present the stories of truth and courage that have been silenced by a regime. Let us hear their stories from the artists themselves.
***
Persecuted Artist - Steven Wang
In one Shen Yun program, a young man is meditating in a park, when he is suddenly surrounded by police. He calmly refuses to renounce his beliefs and is severely beaten for it. Yet in the darkest hour, not all is lost, and justice is ultimately served.
Shen Yun lead dancer Steven Wang has firsthand experience of this story he performed on stage. Lonely holidays, a raided home, and the pain of being separated from family—these are the memories he integrates into his performance of Chinese classical dance, along with the undying faith that good will one day prevail.
"When I opened my eyes, I was surrounded by security guards and police who rushed towards us. There was whole task force of police cars parked in a disorderly mess. In the blink of an eye, I was all alone. My mom, along with several other women, was pushed into the police cars by those frenzied officers and the whole unit roared away..."
For pipa virtuoso Liang Yu, Mulan is more than just a character from a story; the historical female warrior is a role model for Yu's spirit. As a little girl without her parents to guide and protect her, she was forced to be strong and fend for herself.

Persecuted Artist - Jiheng Zhao
In what was meant to be the carefree years of his childhood, Shen Yun Dancer Jiheng Zhao's world was torn apart. Both his parents were relentlessly persecuted by the authoritarian government—his father was constantly displaced from home, and his mother was repeatedly arrested. The nightmare seemed to have no end. "Grandma, where's mom? Where's dad?" Grandma couldn't bear to answer the 8-year-old's question.
The government of this powerful nation is committing atrocities while concealing its crimes. This is the truth presented on stage by Shen Yun artists. This is the truth that the world should know.

***
Shen Yun Creations also features a growing collection of premium content including original Shen Yun symphony pieces, short operas, classical concertos, as well as Shen Yun dance stories, exclusive dance training series, and much more.
Shen Yun Creations is updated regularly. Stay tuned for exciting developments!