Shen Yun's 2020 Campaign Image is Here!
It was only last month our performance season ended, and preparations are already underway for a brand-new production. Shen Yun's newly released 2020 poster design gives our fans a preview of the gorgeous costumes, dance, and colors that will light up stages all over the world come December.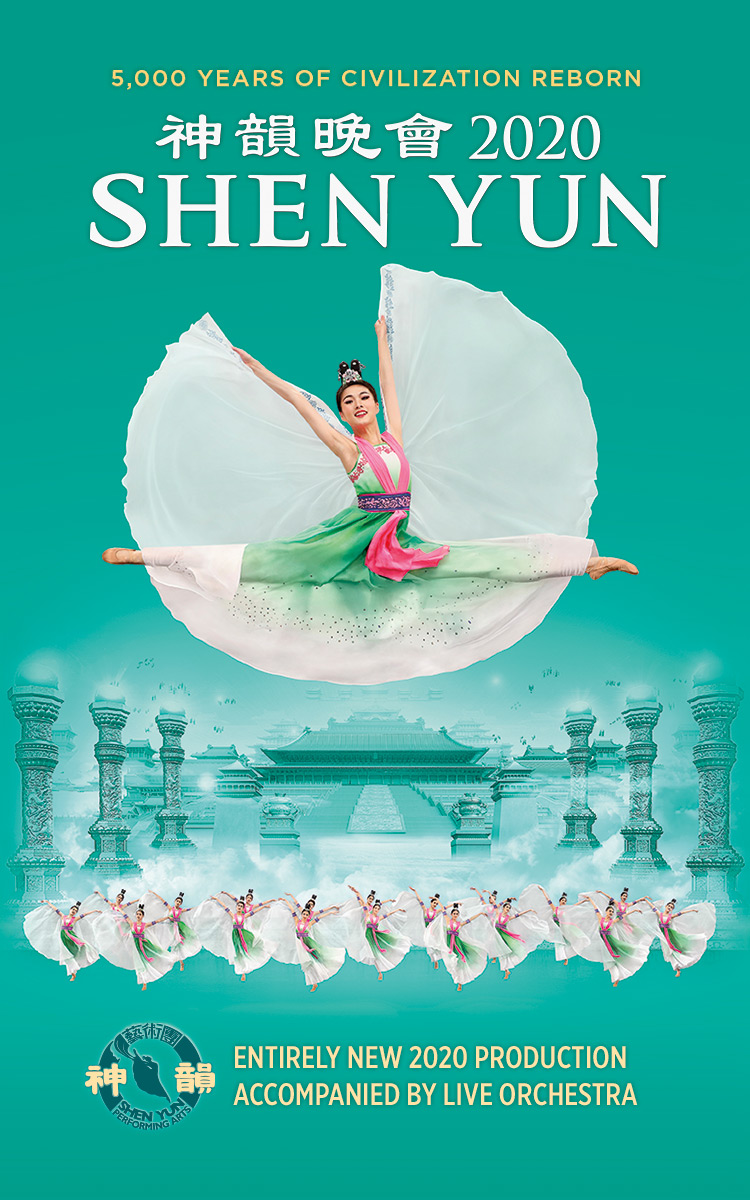 From the turquoise-teal theme to the fairytale gowns, everything in this year's design reflects the rich heritage of ancient China.
Traditional Chinese culture emphasized harmony among people, Earth, and Heaven. According to legend, the entire civilization was bestowed by divine beings. While this heritage was almost lost over recent decades, Shen Yun is reviving this divinely inspired culture and sharing it with the world.
All this cultural reviving takes work, especially for the artists who are bringing a civilization to life on stage and are already busy rehearsing six months in advance.
This year's campaign image features Principal Dancer Evangeline Zhu, and we asked her to share with us a little about herself and what inspires her to keep striving for excellence.
What is your most memorable moment from tour?
EZ: I remember there was one show in Europe last year when the audience's standing ovation—which was the entire audience—lasted a full five minutes of applause. It continued long after the curtain came down.
What inspires you?
EZ: There's an ancient Chinese saying: "If three people walk together, one of them could be my teacher." Everything can give me inspiration, and anybody can inspire me.
How does it feel to be featured on the new 2020 Shen Yun poster?
EZ: I feel very honored, and at the same time I feel it's both encouragement and motivation for me. I should keep pursuing higher and higher standards in my dance career, and make myself better and better in every aspect.
****************************
Every year the performance features all-new choreography, never-before-heard orchestral music, handmade costumes, and much more.
And with the new poster out, we are left to wonder: Is it really almost 2020?
To learn more, check out the Nine Characteristics that make Shen Yun Unique.